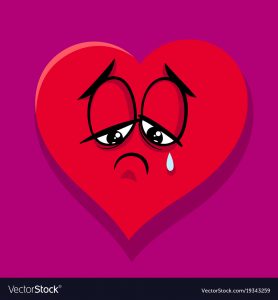 Wildfires. Hurricanes. Earthquakes. Floods.
Economic instability. War. Famine. Division.
I could list many more issues currently plaguing our world. There seems to be no shortage of chaos. Living in such unsettling times can be difficult. Even if we tune it out, it's still all around us.
I live in a small town in the woods. (True story.) I can remove myself from a lot of the day-to-day insanity simply by staying off my phone, or not watching TV or listening to the radio. It's a luxury I don't take lightly.
I remember in the past when I didn't have the same option to disconnect and unplug so easily. It was far more challenging to trust God when I was so immersed in the culture. I'll be honest, I had more than my fair share of times of doubt.
Even now, as I sit outside with the chickens clucking nearby, I wonder What happened to us? Can it get any worse? The answer is yes it can, and it very well may.
Talking heads will give their expert opinions on why things are the way they are. (You know how I feel about experts.) The blame game is being played by all sides. "It's all their fault. They're the problem."
Spoiler alert: We are the problem. Our recklessness, pride and arrogance drive us as we believe we can do a better job of running things than the Creator. In our hubris, some are fully deluded, embracing all manner of false teaching that serves only to elevate our selfish desires. We blindly press on not realizing we're sowing seeds of destruction.
We've lost our way.
You may be reading that and saying to yourself, "Not me. I'm good." Your missteps may not be as flagrant or obvious as those you see around you. But trust me when I say, we could all do better.
But when we're bombarded with such negativity and, in some cases, pure evil, it's difficult to hold onto hope. It's hard to not become discouraged and just want to drop out of it all. It's easier to stay in our own little world, limiting our exposure to anything ugly.
But we weren't meant to live in a bubble or echo chamber.
God created this world for us and gave us authority and dominion over it. What a tremendous blessing. But this gift comes with responsibility. We should treat the planet and one another with great care.
There is an answer when we're feeling overwhelmed.
(If you've read any of my blogs before, you know where I'm going.) The answer is: Jesus. The reason I wrote earlier how things were likely to worsen, is because the Lord already warned us through His Word.
I'm not just referring to the Book of Revelation (though there is a lot there to check out). God is so good to us; He warns us in advance of trouble. And He gives us the way out. You don't believe me? Great. You know I brought receipts. (Any and all Bible verses, unless otherwise indicated, are from biblegateway.com, NKJV, emphasis added.)
"Let not your heart be troubled; you believe in God, believe also in Me." (John 14:1)
This is a quote from Jesus. He was speaking to His disciples, but it applies to anyone. He wanted them to know they could trust in Him just as they did the Lord. For many of us, that's the first step: believe. We must believe Jesus is the Son of God. We must understand that our Father in heaven loved us so much He sent Jesus to be crucified and die, a perfect sacrifice, so that we could be restored to God. For without Jesus's death and resurrection our sin would have kept us far from God. (That is a place I never want to know again.)
Peace I leave with you, My peace I give to you; not as the world gives do I give to you. Let not your heart be troubled, neither let it be afraid." (John 14:27)
Peace. Have you ever experienced true peace? I have and it is indescribable. I'm not talking about a mini break from the world lying on a beach. I'm talking about being in a state where what's happening around you can't disrupt your calm, a place of contentment, a place of true rest. Notice He says, "not as the world gives do I give to you".
How does the world give?
I believe it gives with conditions or strings attached. It gives but there's always a veiled threat they'll take it away. What the world gives, it can (and probably will) take back. What the Lord gives is yours.
"These things I have spoken to you, that in Me you may have peace. In the world you will have tribulation; but be of good cheer, I have overcome the world." (John 16:33)
I consider this verse another mic drop moment for Jesus. It has a two-fold message: 1) peace is found only in Him and, 2) you will know trouble in the world, but relax because He's already overcome it.
I realize that seems way easier said than done, especially in today's world. But historically speaking, the world has always been a place of great accomplishment and great disaster. I offer it is our human nature which leads us toward the disastrous and it is God's prompting which directs us to our great achievements.
The bottom line is, as I've written before, we live in an imperfect world, filled with imperfect people. Our world is broken. We are broken. But God isn't. In fact, His greatest desire is to heal us. As we draw near to Him through prayer, conversation, reading the Bible, we open the door of our heart to let Him in to help. His Word is meant to draw us closer and show us the blueprint for life.
One essential element is this: to know peace, you must know Jesus. Period.
We are not the first people to face a chaotic world. I encourage you to read about the first church and the hardships they endured, or even contemporary churches in areas where Christianity isn't welcome.
Facing difficulties and tribulations in our world is nothing new. How we handle them is key. Check this out:
Who shall separate us from the love of Christ? Shall tribulation, or distress, or persecution, or famine, or nakedness, or peril, or sword? As it is written: "For Your sake we are killed all day long; We are accounted as sheep for the slaughter." Yet in all these things we are more than conquerors through Him who loved us. For I am persuaded that neither death nor life, nor angels nor principalities nor powers, nor things present nor things to come, nor height nor depth, nor any other created thing, shall be able to separate us from the love of God which is in Christ Jesus our Lord. (Romans 8:35-39)
In the verses I included in this piece, please note how God mentioned to "let not your heart be troubled" more than once. That was intentional. I suggest if your heart isn't troubled, you're at peace. How does one attain it? Through Jesus Christ alone. Any other so-called peace is fleeting and fake.
I love the verse above because it is such a wonderful reminder that no matter what craziness takes shape in this world, we cannot be separated from His love.
Nothing can separate you from the love of God.
Nothing. So, take some time to disconnect and unplug when the bad news overwhelms, if you can. And with every new morning, give the Lord thanks that no matter what is going on, He still loves you. Because of His great love for us, we have access to peace in the midst of chaos. May we remember that and rest in it. And may we become bolder so that we can share this good news of His love to others. Just imagine what might happen if more people accepted His love and peace.
Until next time, stay happy, stay healthy, stay in the know. Nothing separates you from His love.
Look forward to hearing from you.
-Kat